Having a mobile application for your business is now essential in the modern business world. As a business owner in the United Arab Emirates, you may be wondering how to select the best mobile app development company in Dubai to create an app that will help your business expand. With so many alternatives accessible, it can be tough to know where to start.
Fortunately, there are certain clear indicators that can assist you in identifying the professional mobile app development company for your business in Dubai. In this post, we'll look at 5 important signs that may indicate you've found the ideal app developer in Dubai for your company's needs. From experience and knowledge to quality and creativity, these indicators can help you make an informed selection when selecting one of the best app development companies to work with. So, let's dive in and find out what makes Iotics the top mobile app development company in Dubai.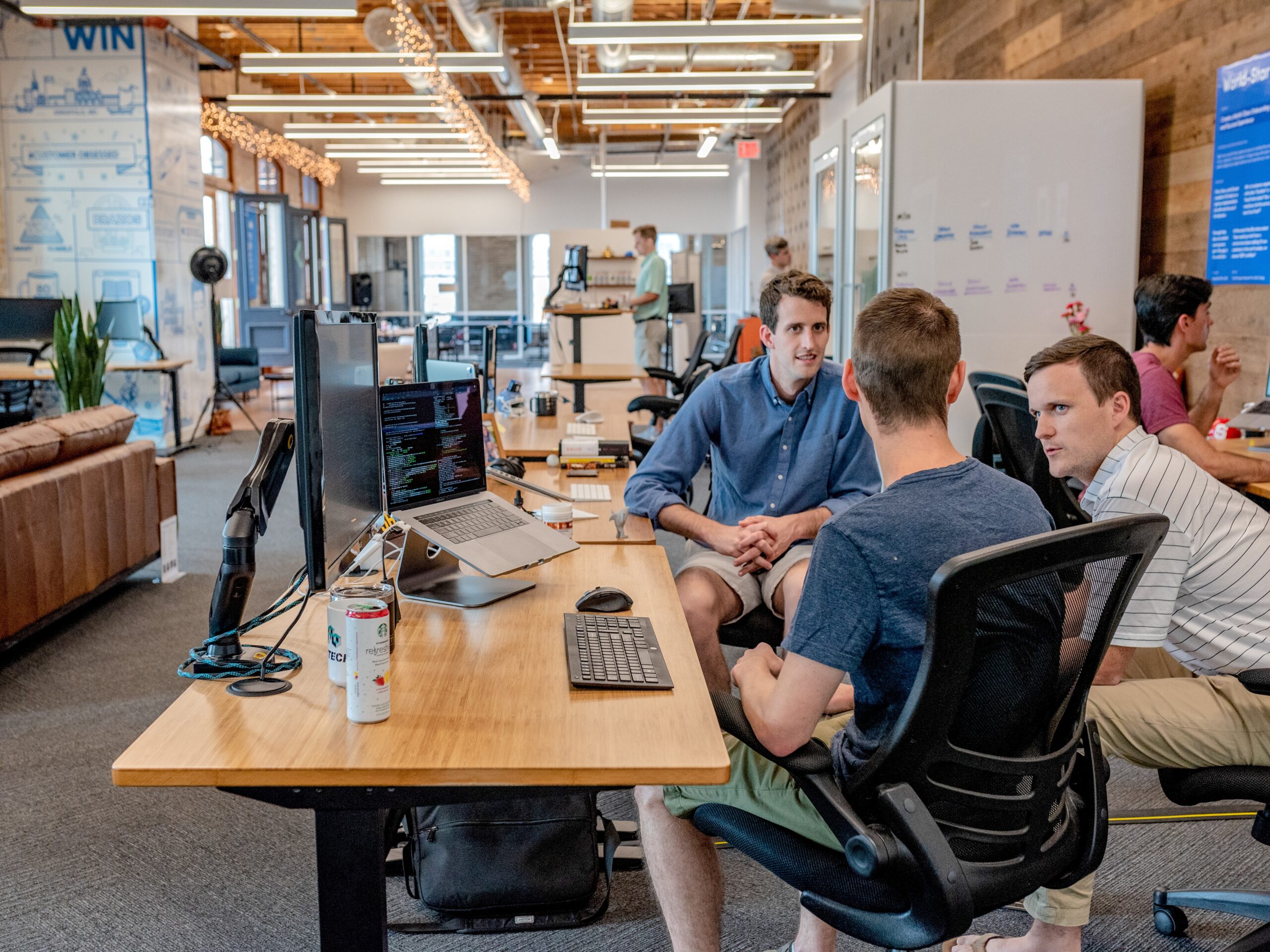 What Is Mobile App Development?
The process of developing software programmers that run on mobile devices such as smartphones and tablets is referred to as mobile app development. Creating, testing, and deploying mobile apps for different operating systems, such as Android and iOS, are all part of the process of developing a mobile app.
Native app development and cross-platform app development are the two main subcategories of mobile app development. Native app development entails developing apps that are tailored to a certain platform, such as Android or iOS, by utilizing platform-specific programming languages and development tools. Cross-platform app development entails designing programs that can operate on several platforms with a single codebase, saving time and resources.
Mobile app development has become an essential requirement for both enterprises and individuals who want to widen their reach, increase user exposure and increase income sources. Due to the widespread use of mobile devices, mobile applications spanning communication, entertainment, shopping and banking have become an integral part of our daily lives. As a result, the mobile app development market is extremely competitive and rapidly evolving, with new technologies and trends taking hold.
Top Benefits Of Mobile App Development In Dubai
Mobile app development is becoming increasingly vital for Dubai businesses trying to boost their digital presence. Here are some advantages of application development for your businesses:
Increased Customer Engagement:
Mobile applications enable businesses to communicate with their customers in a more personalized and direct manner. Businesses can get their customers or clients interested and engaged with their brand by providing user-friendly applications. Customers are more likely to return to a brand that provides a seamless experience, which can lead to greater loyalty, and repeat business, and it also helps generate revenue.
Improved Brand Recognition:
Creating a mobile application may help businesses in Dubai stand out from the crowd by demonstrating a dedication to offering clients a contemporary and easy experience. A well-designed and user-friendly mobile application may assist businesses in increasing brand awareness and market visibility. This can result in greater website traffic, as well as improved conversion rates and sales.
Enhanced Revenue Streams:
Mobile apps may help Dubai businesses optimize internal operations, resulting in cost savings and enhanced profitability. Businesses can create new income streams from their mobile app by offering in-app purchases and other monetization tactics. This can assist pay the costs of building the app while also providing an extra stream of revenue for the company.
To summarize, mobile app development is an essential component of any business wanting to boost its digital presence in Dubai. Businesses may boost client interaction, build brand awareness, and expand income streams by exploiting the benefits of mobile apps. Businesses can create a customized mobile app that suits their unique demands and goals with the help of a reputed and efficient mobile app development company in Dubai that follows the trending mobile app development trends in 2023.
5 Signs That We Are The Best Mobile App Development Company In Dubai
In today's digital world, smartphone applications have become a crucial component of every business. Mobile apps may give several benefits, ranging from increasing client interaction to improving corporate procedures. However, in order to fully realize the potential of mobile apps, you must collaborate with a reputable and competent mobile app development company in Dubai. That's where Iotics comes in. Here are five indications that we are the finest mobile app development company in Dubai for your business.
Iotics has a solid track record of providing high-quality mobile apps to Dubai businesses. We have worked with clients from many sectors and have a 100% satisfaction rating. Our clients rely on us to complete their projects on time and on budget, without sacrificing quality.
At Iotics, we have a team of seasoned app developers that are professionals in their area. Our developers have years of expertise designing mobile apps for the iOS and Android platforms. They stay current on the newest technology and trends to guarantee that your app is cutting-edge and relevant.
At Iotics, we recognize that every business has different demands and ambitions. That is why we offer personalized solutions based on your company's needs. We collaborate closely with you to understand your business's goals and create an app that suits your unique requirements.
At Iotics, we believe in openness and honesty. We keep you informed throughout the app development process and offer frequent updates on the project's progress. We also welcome your input and recommendations at every stage to ensure that the final product fulfils your expectations.
At Iotics, we don't just end at the app. We offer post-launch assistance to guarantee that your app continues to run successfully. We provide maintenance and support services to handle any difficulties that may develop, as well as frequent upgrades to keep your app up to date with the newest technology.
Conclusion:
In conclusion, mobile applications may provide a variety of advantages to businesses, but to fully take use of them, you'll need to partner with a reputable and expert developer in Dubai. At Iotics, we have an established track record, professional app developers, customized solutions, a transparent approach, and post-launch assistance. These are the five factors that make us the top mobile app development company in Dubai for your organization. Get in touch with us right away to begin your mobile app development thrills!
Frequently Asked Questions: