Choosing the right web development company for your eCommerce business is crucial for success in today's competitive digital landscape. With numerous options available, it can be challenging to identify the perfect partner. However, when it comes to web development in Dubai, our company stands out as a leading choice. In this blog post, we will explore everything about eCommerce, the importance of website development and why we are the best web development company in Dubai for your eCommerce business.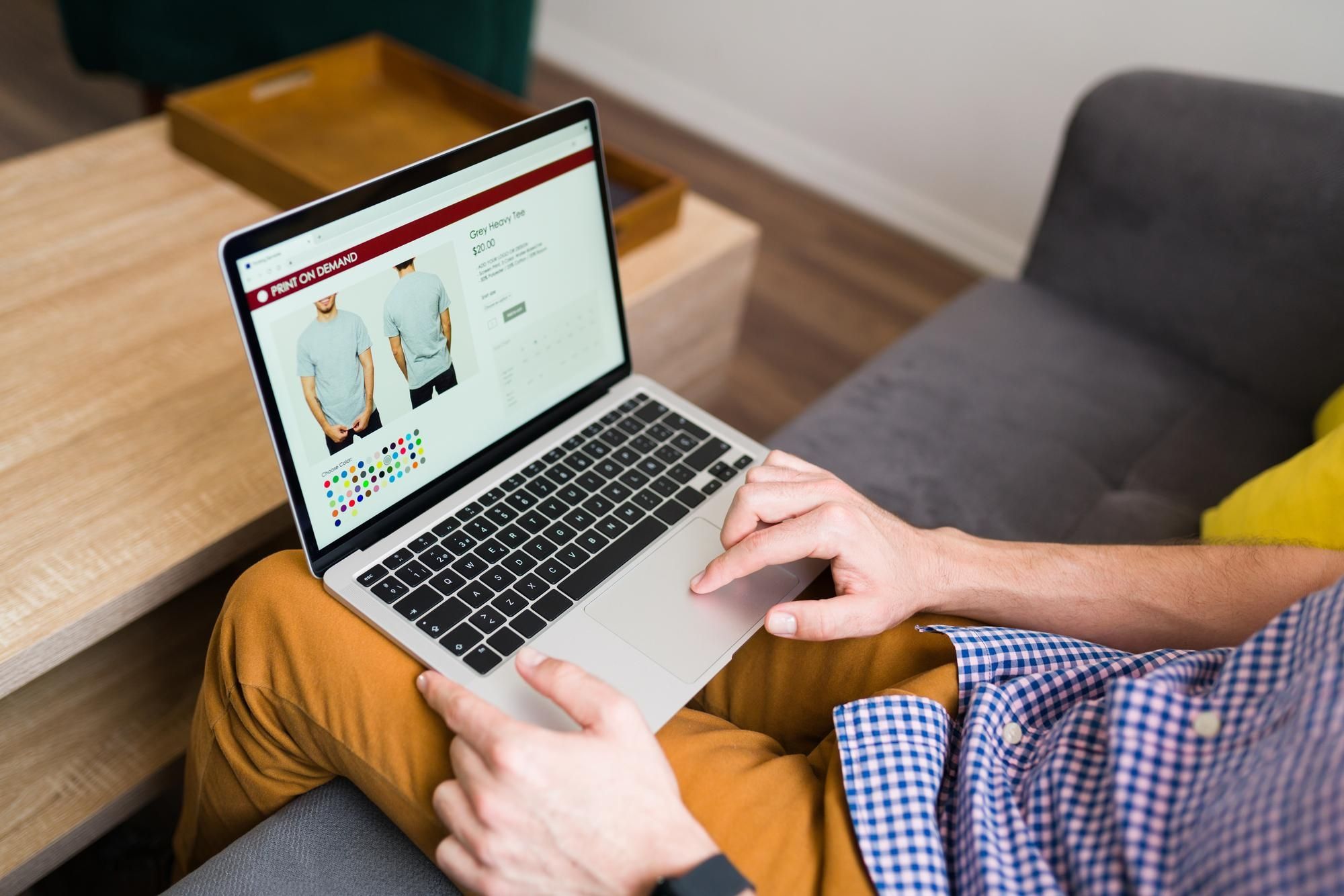 Importance of Web Development for eCommerce Business:
Website development plays a crucial role in the success of an e-commerce business. Here are some key reasons why website development is important for your e-commerce business:
Online Presence: In today's digital era, having a strong online presence is vital for any e-commerce business. A well-developed website serves as the foundation of your online presence, allowing you to showcase your products or services to a global audience 24/7. It acts as a virtual storefront, providing potential customers with essential information about your business and offerings.
Brand Identity: Your website serves as a platform to establish and reinforce your brand identity. Through strategic design elements, color schemes, and consistent branding, you can create a visually appealing and memorable online presence. A well-designed website helps build trust, credibility, and recognition, making it easier for customers to connect with your brand.
Enhanced User Experience: A well-developed e-commerce website offers an intuitive and user-friendly experience for visitors. It enables smooth navigation, efficient search functionality, and clear product categorization, making it easier for customers to find what they're looking for. A positive user experience encourages visitors to spend more time on your website, explore products, and ultimately make purchases.
Mobile Optimization: With the increasing use of smartphones and tablets, mobile optimization is critical for e-commerce success. Website development ensures that your e-commerce site is responsive and compatible with various devices and screen sizes. Mobile optimization improves user experience, reduces bounce rates, and increases conversions, considering the growing number of customers who prefer shopping on mobile devices.
Secure Transactions: Security is paramount for e-commerce businesses. eCommerce Website development includes implementing robust security measures such as SSL certificates, encryption protocols, and secure payment gateways. These measures help protect customer data, ensuring safe and secure transactions. A secure website builds trust and confidence among customers, encouraging them to make online purchases without concerns about their sensitive information.
Scalability and Flexibility: As your e-commerce business grows, your website needs to adapt and accommodate increased traffic, products, and functionalities. A well-developed website provides scalability and flexibility, allowing you to expand your product catalog, handle high traffic volumes, and incorporate new features or integrations seamlessly. This scalability ensures that your website can support your business growth without performance issues.
Analytics and Insights: Website development allows you to integrate analytics tools that provide valuable insights into customer behavior, preferences, and purchasing patterns. By analyzing these data points, you can make informed business decisions, optimize marketing strategies, and improve your overall e-commerce performance. Website analytics empower you to refine your website and marketing efforts for maximum effectiveness.
5 Signs That We Are The Best Web Development Company In Dubai For Your eCommerce Business
Extensive Experience:
Our web development company boasts a wealth of experience in building successful eCommerce websites. We have worked with numerous clients across various industries, ranging from small startups to large enterprises. Our extensive experience enables us to understand the unique challenges and opportunities in the eCommerce space, allowing us to deliver tailored solutions that align with your business objectives.
Skilled and Diverse Team:
Our success is attributed to our team of skilled professionals who excel in their respective areas of expertise. From talented web developers to creative designers, we have assembled a diverse team that collaborates to deliver exceptional results. Our developers stay updated with the latest web development trends and technologies, ensuring that your eCommerce website remains cutting-edge and user-friendly.
Customized Solutions:
We understand that every eCommerce business has unique requirements. That's why we offer customized web development solutions tailored to your specific needs. Our team takes the time to understand your business goals, target audience, and branding, allowing us to design and develop a website that reflects your brand identity and delivers a seamless user experience. With our expertise, we can integrate essential features such as secure payment gateways, inventory management systems, and user-friendly interfaces.
Responsive and Mobile-Optimized Designs:
In today's mobile-driven world, having a responsive and mobile-optimized eCommerce website is crucial. Our web development company specializes in creating designs that adapt seamlessly to different devices and screen sizes. We ensure that your eCommerce website delivers an excellent user experience across desktops, smartphones, and tablets, resulting in higher customer engagement and increased conversions.
Ongoing Support and Maintenance:
Our commitment to your success doesn't end with the launch of your eCommerce website. We provide comprehensive support and maintenance services to ensure that your website runs smoothly and efficiently. Our team remains available to address any technical issues, perform regular updates, and implement enhancements as your business evolves. With our ongoing support, you can focus on growing your eCommerce business while we take care of the technical aspects.
Conclusion:
When it comes to the success of your e-commerce business, website development plays a pivotal role. It establishes your online presence, enhances user experience, strengthens your brand identity, ensures mobile optimization, enables secure transactions, offers scalability, and provides valuable analytics. That's why choosing the right web development company in dubai is vital. With our extensive experience, skilled team, customized solutions, responsive designs, and ongoing support, we are the ideal partner for your eCommerce web development needs in Dubai. Let's come together to build exceptional websites that attract customers, drive sales and drive your business to digital success. Contact us today to unlock the full potential of your eCommerce business.
Frequently Asked Questions